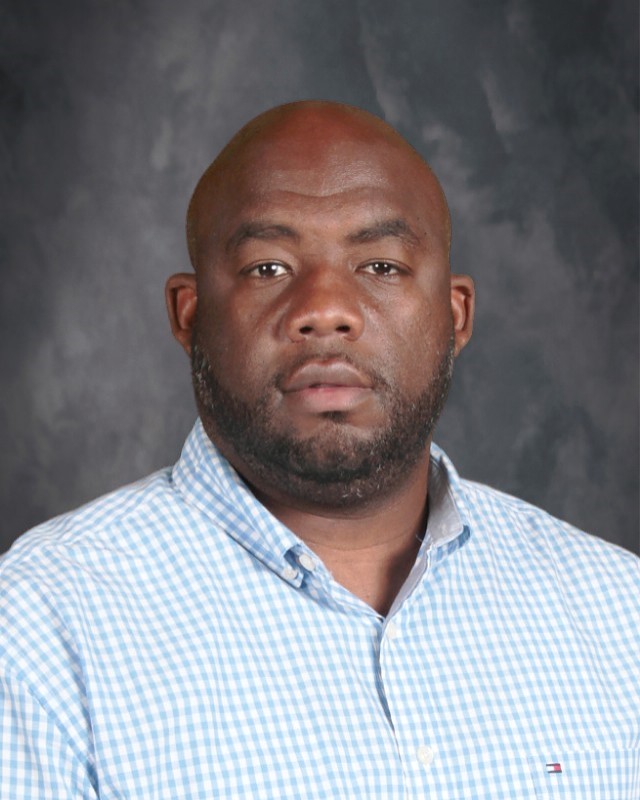 Melvin C. Bethany, RAA 
Director of Activities  
636.928.5100 x1004
"But now, this is what the Lord says he who created you, Jacob, he who formed you, Israel: Do not fear, for I have redeemed you; I have summoned you by name; you are mine."
Welcome!  Lutheran High School aims to provide excellent opportunities for students to develop and display their talents through competition. Our activities are conducted as an integral component of the overall educational experience at LHS with the goal of having all students strive to reach their God-given potential.
In accordance with nurturing personal growth, the central goal of the athletics program is to foster personal Christian characteristics and qualities of respect for self and others, honesty, integrity, commitment, reliability, common sense and perseverance.  The values learned through the athletic experience at LHS will equip student-athletes for lives of Christian service.  We offer a variety of competitive sports for both men and women.  Our coaches are dedicated men and women who strive for excellence both on and off the field and encourage each of our student-athletes to be positive witnesses for Christ!
Our Cougar athletic teams are members of the Missouri State High School Activities Association (MSHSAA) and the Archdiocesan Athletic Association (AAA). This dual affiliation offers our student-athletes a variety of opportunities for competition and post-season play. As an athlete, our programs offer the coaching, the facilities, and the competition to challenge you and thrill you!
Let me know if there is anything that our staff can do to assist you in achieving your goals during your time at LHS.
Sincerely, Melvin Bethany – Director of Activities 
Recommended Reading: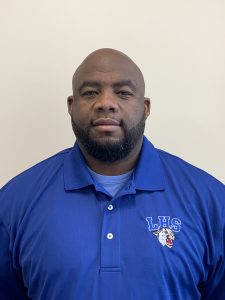 Mr. Bethany, who earned a Bachelor of Science Degree in Sports Management from Missouri Baptist University, comes to LHS from Parkway West High School where he served in multiple roles since 2008, most recently in the… 
Student Counseling Department. In addition to his tenure at Parkway West, Melvin has held numerous leadership and high responsibility roles in multiple athletic-related organizations, including President of the Greater St. Louis Pop Warner Football League, President of the North County Falcons Athletic Association, Camp & Showcase Coordinator for Run It Performance, plus nearly 10 years as a Missouri State High School Activities Association basketball and football referee. Mr. Bethany is known for his outstanding relational skills, his ability to work well with all students, and the importance of his faith in both his personal and professional life.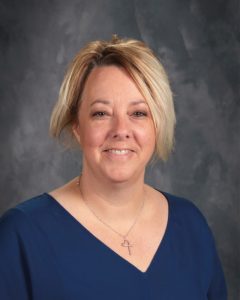 Jana Leppien is beginning her 7th year at Lutheran High in the Activities Department. She is a member of Immanuel Lutheran – St. Charles. She served in Immanuel's athletic department and the school office before joining the staff at Lutheran High School…
She was a member of the Lutheran High School Board of Directors and was part of key changes at LHS; 4 x 4 block scheduling and the introduction of  1 to 1 technology. 
Jana is a graduate of Milwaukee Lutheran High School ('87) and attended Illinois Wesleyan in Bloomington,IL. Her husband Dave is a Walgreens manager in O'Fallon. They have 3 daughters who have all attended Lutheran High School,  Meagan ('12), Hannah ('14), and Emma ('19).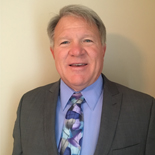 Mark Daniels earned his B.S. Ed. from Missouri State University in Physical Education, Athletic Training, and General Science.  He 
earned NCAA Division II All-American honors as a football fullback at Missouri State.  He finished second in the nation in earned NCAA Division II All-American honors as a football fullback at Missouri State.  He finished second in the nation in scoring and 12th  in rushing.  He earned his M.S. at the University of Oregon in Exercise Physiology.  Mark has taught middle school science 9 years, and high school chemistry and biology 4 years.  He was an Athletic Training faculty member at Missouri State University for 16 years. Mark has taught anatomy, biomechanics, injury evaluation, first aid, fitness for living, and the capstone course for student athletic trainers.  He worked 5 years for Johnson & Johnson, selling orthopedist suture anchors. Mark has made presentations at the National Athletic Trainers' Association National Symposium in lower extremity biomechanics and foot orthotic therapy.  He has coached boy's and girl's soccer for 19 years from U5 – U18 including the varsity level.  He has cared for high school athletes for more than 29 years.  Mark really enjoys biking or elliptical as part of his weekly routine and his recreational time by golfing, walking, hiking, and swing dancing with his wife Linda.
Mr. Daniels is an excellent communicator and extremely knowledgeable in the realm of medicine and he will work with our student athletes to meet all their training needs.  In addition, he looks forward to working with our families and provide enhanced care this school year and beyond.  Should you have any questions for him, we encourage you to contact him directly:
Cell Phone (text or call) – (417) 839-9920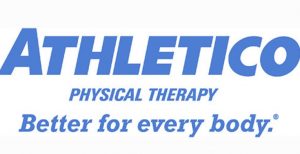 2022 - 2023 Cougar Highlights
Sapphires Dance Team . . . 2022-23  Missouri D1 Overall State Champions!

Girls Basketball . . . 2023  Class 5 State Champions!
Girls Track & Field . . . 2023  Class 3 State Champions!