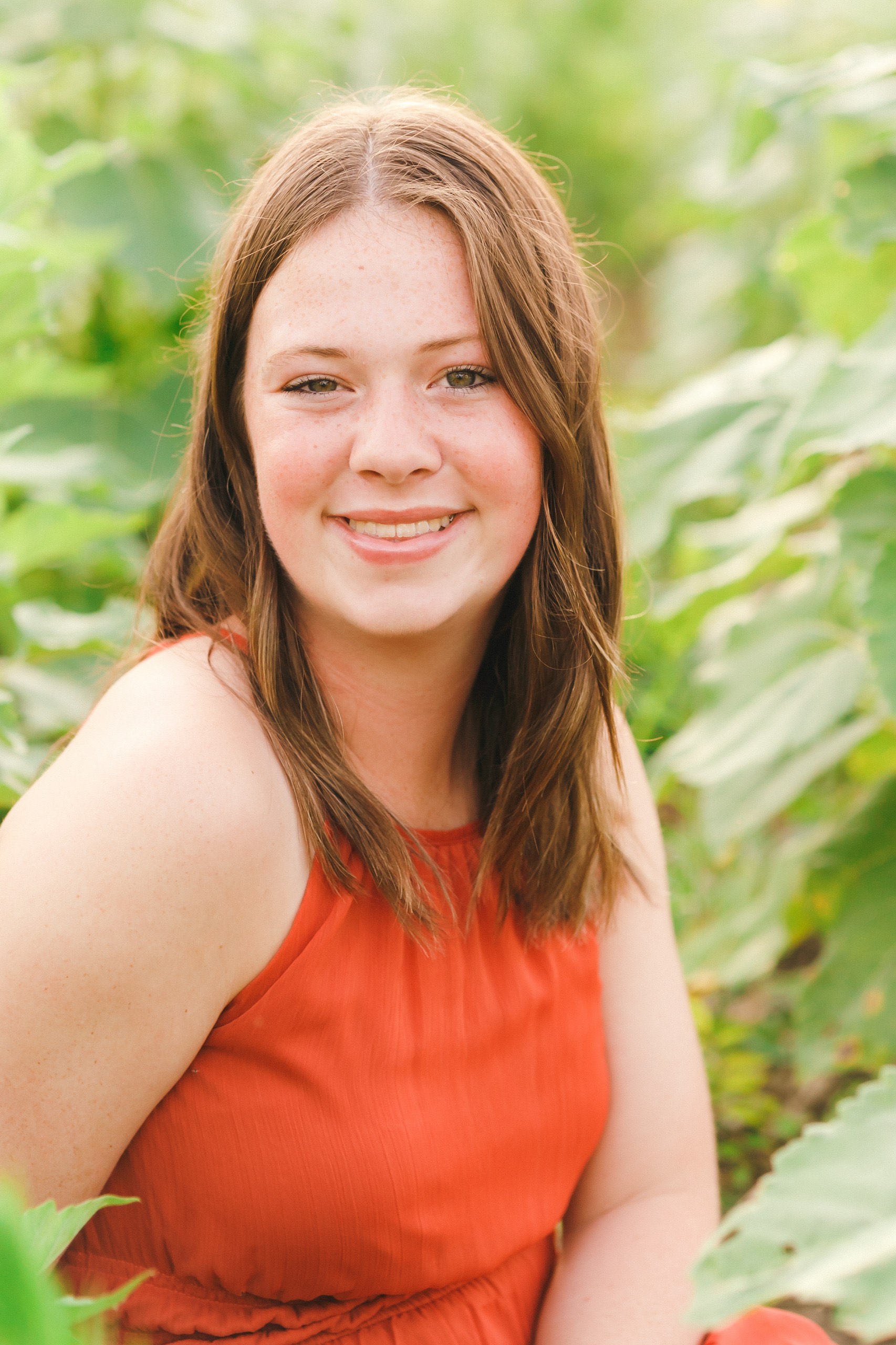 Abigail Bell
Student Council President
"I have been crucified with Christ. It is no longer I who live, but Christ who lives in me. And the life I now live in the flesh I live by faith in the Son of God, who loved me and gave himself for me."           Galatians 2:20
Hello! In my experience at Lutheran High School St. Charles, leadership opportunities have been abundant. Leaders at LHS are called to be role models who walk in love and grace, serving our school community as well as the communities outside our school walls. Our teachers and staff encourage student involvement and over 90% of our student body are involved in clubs, athletics, and other activities!
LHS has many student-run organizations and clubs where student leaders are learning and practicing important leadership skills, building character and engaging the student body to help each and every student feel at home during their time at LHS. I have seen students thrive in the many areas LHS offers to plug in to. Whether you enjoy athletics, STEM, art, business, reading, music, video games, or anything else, there are many organizations set up to help you build strong relationships at LHS. If you don't see your interests represented in an already existing club, there are opportunities to form your own club with some friends and a teacher on board! The possibilities at LHS are endless, and you get to choose your own involvement level. Lutheran High is here to serve you, so that you can learn to serve others as well!
I love being a student at Lutheran High, and it has been an amazing place to grow spiritually, academically, mentally, and socially. At LHS, I am involved in the Student Council currently serving as Student Body President, National Honor Society, Key Club, Small Group Leaders, and Student Ambassadors. I also participate in Varsity Tennis and serve as Team Captain, as well as being a part of the soccer team. Being a part of these awesome activities has brought joy to my daily life, and has provided me with opportunities to serve and lead my fellow students. I have been able to connect with students and my teachers alike, learn to communicate with clarity, and have improved my leadership skills with confidence! The faculty and staff at LHS work to guide students in their efforts to succeed in any way possible. My experience as a leader in Student Council especially has been shaped by the many teachers I have worked with along the way. Their caring hearts and genuine love for the students at LHS have brought so much positivity to my, as well as my classmates, high school experience.
I hope all incoming students will become involved in this welcoming community, which seeks to emulate the body of Christ and all the love He gives us daily!
Sincerely,
Abigail Bell, Class of 2023 Student Council President
OPPORTUNITIES FOR LEADERSHIP
In addition to serving as team captains or club officers, students may also serve in these official leadership positions:
STUDENT COUNCIL
Student Council consists of both elected and appointed positions that are held by students from all grades.  The mission of Student Council is to organize school activities, promote school spirit, and sponsor community service projects.  StuCo meets once a month after school and during PrimeTime when needed.  Officers are elected each spring for the following school year; freshman elections are held each fall. Students who are not elected to office may still serve on StuCo as a class representative.
Sponsors:  Mr. Eric Norwine, Mrs. Marie Branneky
STUDENT AMBASSADORS
Student Ambassadors are positive, outgoing, friendly individuals whose main responsibility is to assist the Director of Enrollment in welcoming new students.  Student Ambassadors give campus tours, lead workshops on Freshman Orientation Day and Future Freshman Day, and facilitate mixer activities to help new students get to know one another.  Throughout the year, Student Ambassadors go out of their way to make sure that new students experience a smooth transition to LHS.
Sponsor:  Mr. Micah Braddy

SMALL GROUP LEADERS
Every Tuesday and Thursday, students meet in small groups for devotions, prayer, and small group activities. The Small Group Leaders are students who are comfortable openly sharing their faith by preparing devotions, leading prayer and positively encouraging their peers to grow spiritually through this time together. Small Group Leaders are juniors and seniors who have been chosen to serve as role models by demonstrating excellence in Christian character.
Sponsor:  Mr. Brian Scheller
As part of the Practical Arts curriculum, LHS also offers a Leadership class that allows students to explore theories of leadership and build their leadership skills. Students in the class may earn dual credit through Lindenwood University.