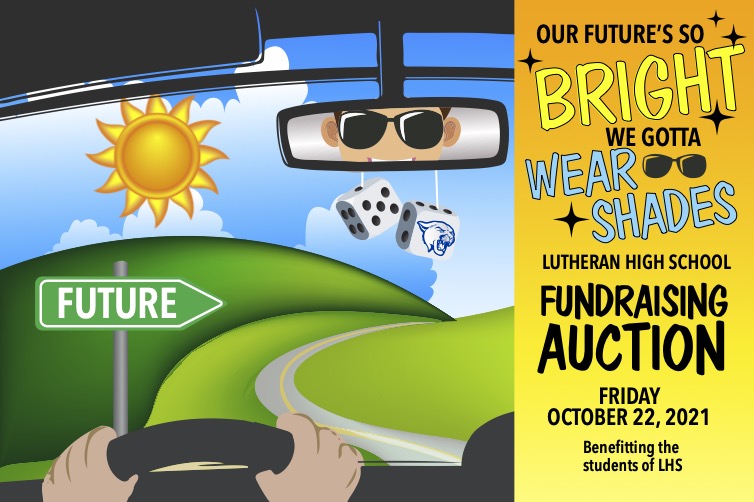 2021 Auction -- Evening Schedule
Doors Open at 5:30
Registration
Open Bar and Appetizers
Silent Auction, Wine & Dine, Select Item Opportunity Round-Up
Welcome
Prayer
Dinner Served at 7:30
Wine & Dine Winners Announced
Live Auction Begins
Fund the Future
Heads or Tails Game
Silent Auction Closes
Live Auction Concludes
Select Item Opportunity Round-Up Winners Announced (Must be Present)
Checkout Opens
Post-Party Celebration Begins!
Our Future's so Bright, We Gotta Wear Shades!
The 2021 Auction Committee
LImited tickets remain - $125/each - contact Dr. Doug Kuhlmann or use the form below to make your reservation today!
Thank you for all of your support!
Information on 2022 Golf Outing Coming Soon!
Information on 2022 Trivia Night Coming Soon!