Thanks for your interest in Lutheran High School!  There is a lot of information on this web site to help explain to you the Cougar Way!  What is the Cougar Way?  Does it have to do with the emphasis on one-to-one here at LHS?  Yes and no.
Yes, we strive to serve each student in a one-to-one academic setting.  Each child has unique gifts, abilities and challenges. We get to know each student so that we can help them discover their gifts, empower them to reach their full potential and support them in their challenges throughout high school and beyond.  We strive to provide quality academics through the combination of traditional methods and technology.
But the Cougar Way is so much more.  It goes way past academics and technology.  We want each child to know and develop a one-to-one relationship with Jesus Christ.  At LHS, students develop lasting relationships with both classmates and teachers.  Students each do their part to create a positive school culture.
The Cougar Way is all about the outstanding things going on here at LHS!  We have caring teachers who teach the whole child, not just for academic growth, but for spiritual and personal growth as well.  Our average ACT score is the highest in St. Charles County.  We have a full range of competitive and non-competitive extracurricular activities.  Above all, we provide a safe, caring environment.
So what is the Cougar Way?  Explore the web site, give us a call!  Talk to our current families.  Visit our campus.   We would love to have you join us in experiencing the Cougar Way!
In Christ,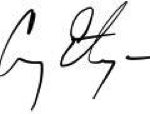 Dr. Craig Ernstmeyer
Head of School