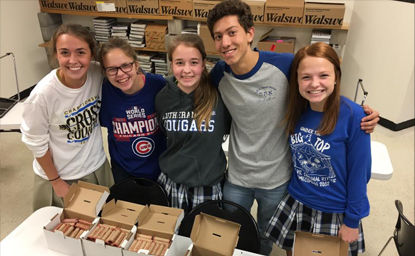 Explore the employment opportunities available at Lutheran High School!
6 LHS faculty members are also LHS alum!
Faculty
None available at this time.
Staff
L

HS

is seeking qualified candidates for the

following

position

for the upcoming school year:
Data Base Management Coordinator (part-time, 25 hours per week); position reports to the LHS Controller. Ideal candidate has prior experience in data collection, recording, and reporting; Accounting experience preferred. Proficient in Microsoft Suite, working knowledge of financial software programs (i.e., QuickBooks, Raisers Edge). Daily tasks include record keeping, donor tracking, donor acknowledgement, and report generation. Strong organizational skills, plus confidentiality and professionalism, required.
Interested candidates should submit a letter of interest and resume' outlining prior experience to Dr. Craig Ernstmeyer, Head of School, at ernstmeyer@lhssc.org by Friday, August 27.
Coaching
None available at this time.