The LHS soccer program is more than a team; it's a family. As sisters in Christ, the coaching staff emphasizes that soccer is a game to love, but it is not the sole focus every day. Coaches and team members strive for maximum effort, dedication, devotion, and glory to God both on and off the field. The team ends each practice and game with a team prayer, keeping Christ at the center of the soccer family and the game they love.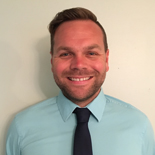 Mike Wilhite enters his fourth year as the Head Men and Women's Soccer Coach at Lutheran High School. Prior to coming to LHS in the fall of 2014, Mike served as the assistant varsity coach at Duchesne High School for the Men and Women's teams, helping guide the Women's team to win the 2014 Class 1 State Championship. Previously, Mike spent five years as an assistant coach at St. Dominic High School, helping guide the Men's team to win the 2009 Class 2 State Championship and the Women's team to win the 2012 and 2013 Class 2 State Championships along with a 2013 #1 National Ranking.
Mike is a graduate of St. Dominic High School, where as a senior he helped lead his team in winning the 2004 Class 2 State Championship. Additionally, he played college soccer at Maryville University, a NCAA Division 2 member. He holds a USSF National 'D' License. Mike has a Bachelor of Science in Nursing degree and currently works as a nurse in the Kirkwood School District.
Mike and his family currently reside in Wentzville, MO. His wife Erin is a Pediatric Occupational Therapist at Leaps and Bounds in St. Peters, MO and they have two children, Seamus (5) and Austyn (3).